Sideloading for Everyone
Discover the apps you can't find on the App Store.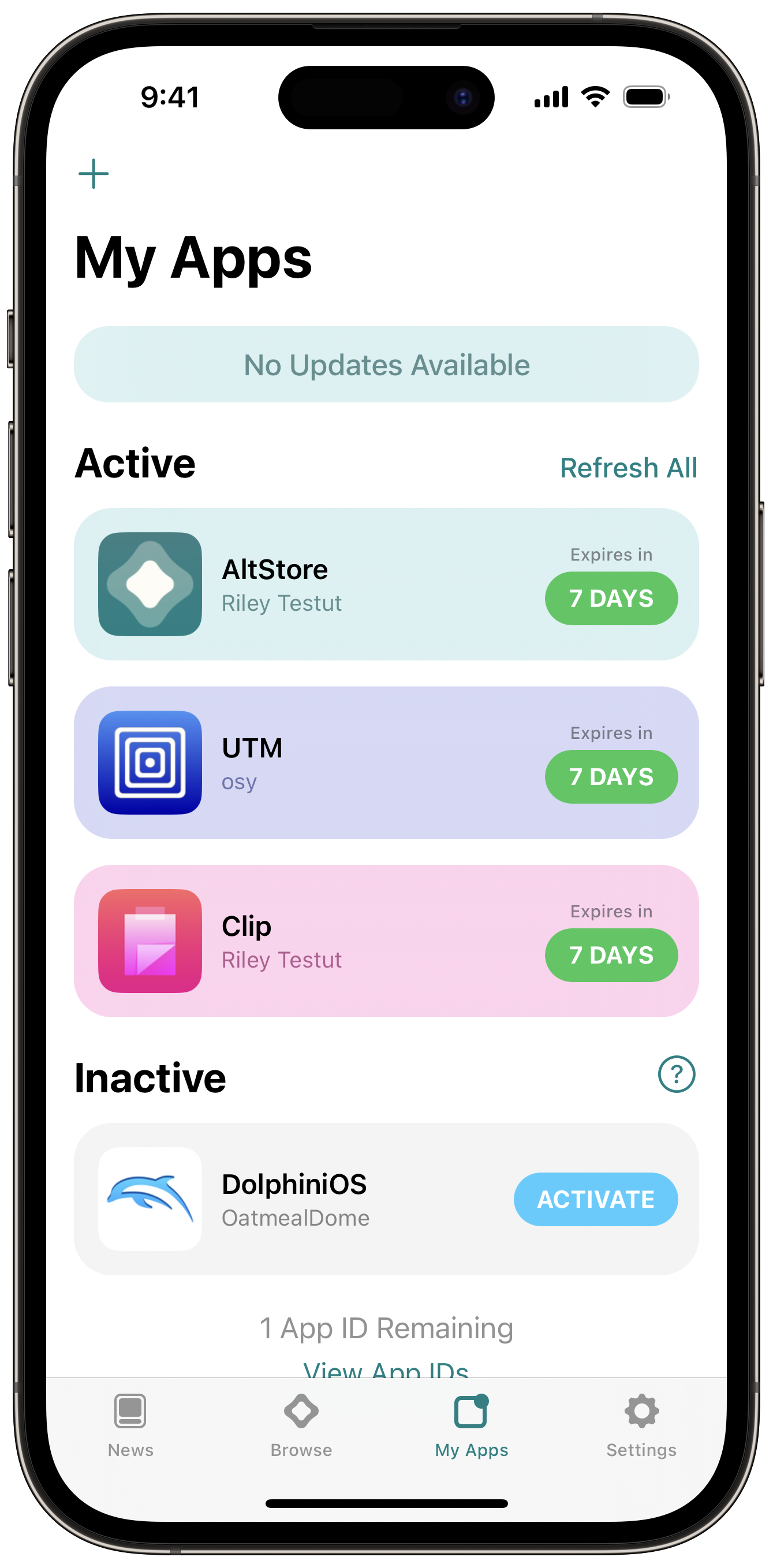 Featured Apps
Check out these apps already using AltStore...
A New Way to Sideload
AltStore is an app store designed for sideloading. Every app in AltStore gets a beautifully generated store page with detailed information to make sideloading fun and easy. Browse apps from trusted developers, or add additional "sources" to further increase your options.

Plus, AltStore is made with security in mind. You can view a full list of an app's permissions from its store page, and AltStore will even automatically alert you if they change* so you can sideload with confidence.

*Permission checking coming later this year with AltStore 2.0
Learn More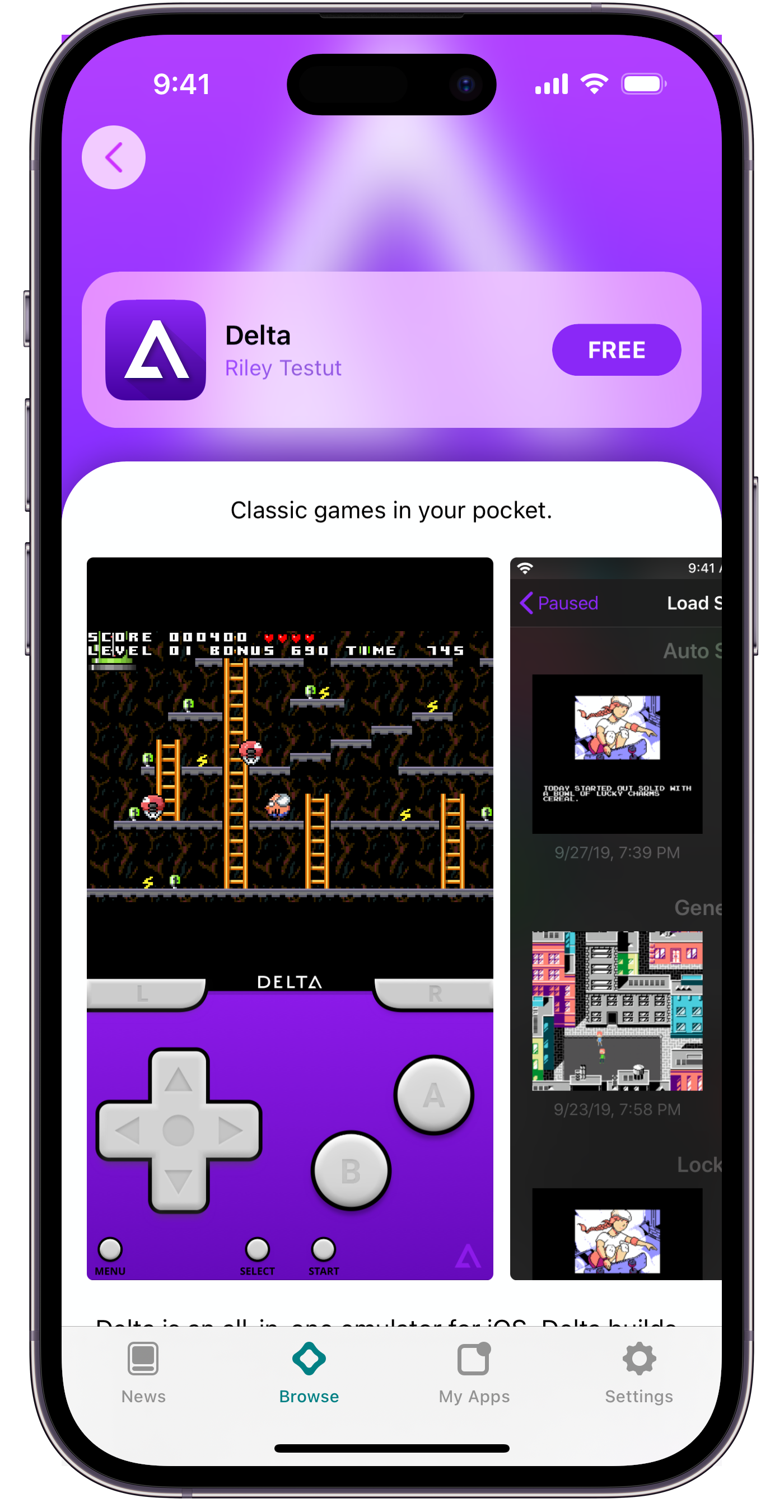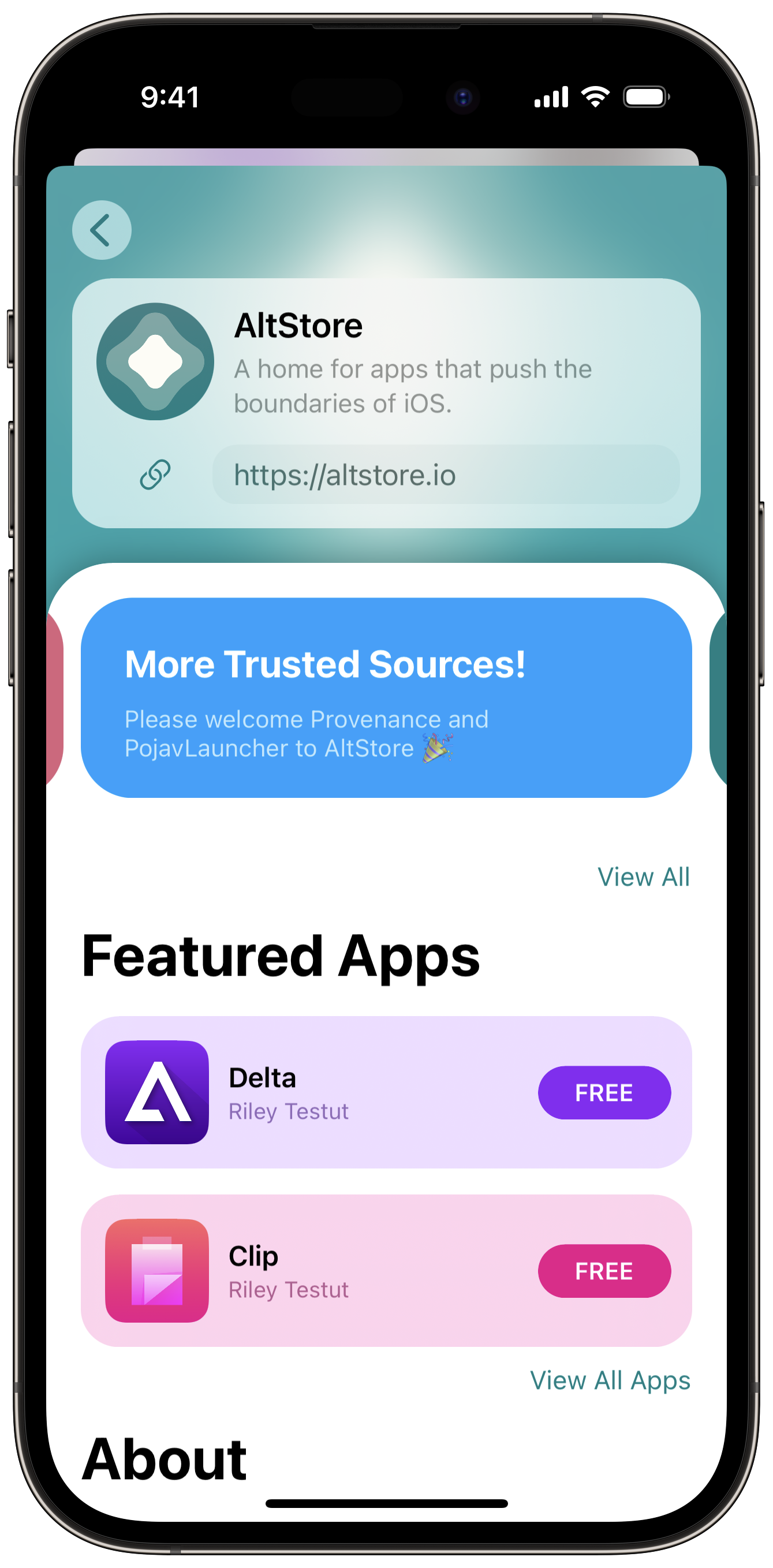 Self-Published Apps
Anyone can distribute their apps with AltStore. All you need is to make a "source", which you can do by hosting a text file with basic information about your apps. Users can then enter your source URL in AltStore and your apps will automatically appear*

Follow our complete guide to create your own source and start distributing your apps in minutes!
*Custom sources coming later this year with AltStore 2.0
Publish Apps
Independently Developed
AltStore is a free and open-source project developed by a dedicated team of two. We are supported entirely by donations from our community and you can follow along with our progress on GitHub.

We're currently working on AltStore 2.0 for release later this year, but you can try out the beta now by joining our Patreon.
Try Beta
Downloads
Using AltStore requires a computer. To get started, first download AltServer on to your Mac or PC, then use it to install AltStore on to your iPhone or iPad.
For step-by-step instructions please follow our
Install Guide
AltStore, Delta, and Clip are properties of AltStore LLC and are in no way associated with Nintendo Co., Ltd. or Apple Inc.
"[AltStore] is clever, has been verified by other developers, and the service has an active community of thousands of users who side-load apps on their devices. For the past few weeks, I've been one of them."
Experience Apps like Never Before
AltStore allows apps to exist on iOS that may not otherwise.
‍
Apple doesn't allow all apps on their store, so AltStore gives those apps a chance.